Ritchy Fuentes
Regional Manager
A Restoration Company Serving Illinois for Over 75 Years
Parkside Restoration is a full-service commercial and residential emergency management company. We have over 75 years of experience with water damage mitigation. Our team has directly dealt with a wide range of disasters including water, sewage mitigation and mold remediation. All of our technicians are certified by IICRC and the American Bio Recovery Association (ABRA). Our company is recognized as a certified firm with the IICRC and ABRA. Our technicians receive continuing education and are knowledgeable of all insurance standards and new water damage techniques.
Contact Our Experts Today
Our Houston team will connect with you within 24 hours.
Restoration Services You Can Rely on in Illinois
We have over 10,000 satisfied customers and climbing, outstanding reviews about our service and an A+ BBB Rating. We are committed to your overall satisfaction.
Best Way for You to Respond Immediately in a Water Damage Situation:
Remain Calm. Most injuries from water damage are due to slip and fall accidents. Be extremely careful when walking in a water damaged area.
 Shut Off the Water Flow Immediately: Either turn off the water at the source of the leak or shut off the main water supply to your home or office. If it is safe to do so, turn off the breakers on the electric panel for the area effected by the water damage. DO NOT enter rooms or basements that have standing water with the electricity on.
Call Parkside Restoration Immediately at 708-444-0595. We Will Respond Within 15 Minutes or Less. Parkside Restoration will send an experienced project manager to your home for FREE – even if it's after hours. We will work with you to determine the scope of work and the BEST solutions to help you with your water damage restoration.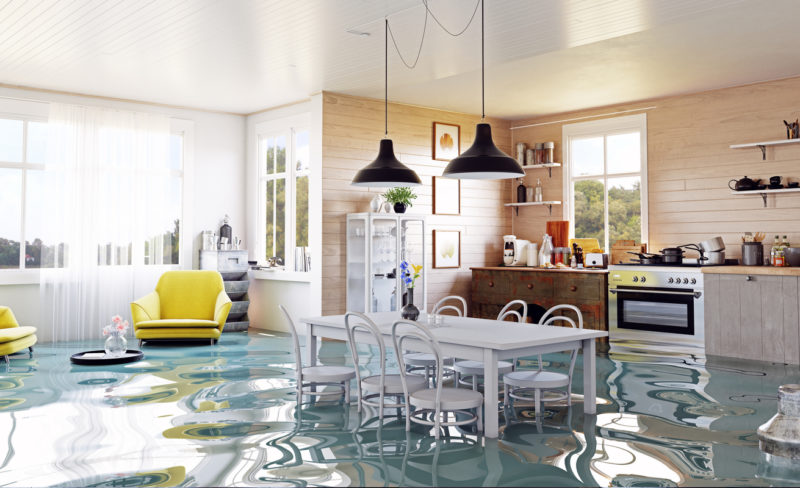 Personal Touch of a Family Company